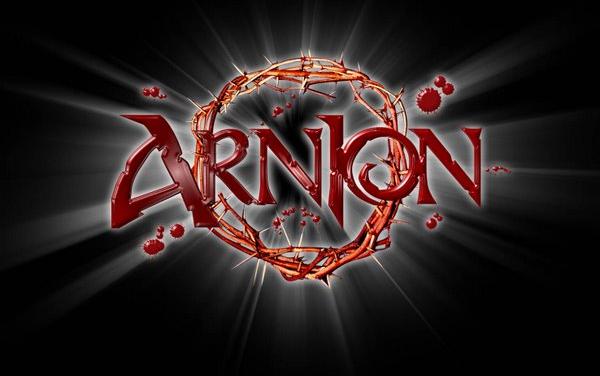 Genre(s): Thrash / Christian Metal
Formed in Goiânia, Goiás - 2003. The Brazilian metal group Arnion started working on the local metal scene in early 2003 with their music straight out of the 80´s and 90´s thrash metal style. Inspired by metal titans like Kreator, Exodus, Slayer, and Living Sacrifice the band started gaining respect and the attention of the local scene. In 2006, the band achieved notoriety by releasing a Demo EP entitled: Refuge. Creating a local undergound buzz, the group got the attention of Brazilian label Silent Music Records. In August 2008, Silent Music Records support, the band releases their debut album, "Fall Like Rain." Immediately the band gained a whirlwind of undergound buzz in the Brazilian metal scene. Thrash metal band fans and the media alike were floored with the quality and talent of this new band's debut release. "Arnion" is an ancient Greek word from the Bible meaning "lamb, or lamb of God." The word mentions Jesus Christ, wich is the ideology, lifestyle and faith shared and professed by all the band members. Obviously, the message proclaimed on the bands lyrical and life posture express their beliefs, but at the same time, it is showed to us in a inteligent and respectable way. Breaking trends, preconception and paradigms between music, attitude and faith, the group focuses their music on the underground through their powerfull, agressive and heavy thrash metal slyle, delivering metal attitude to metal believers worldwide.
Refuge [Demo, 2007]:
Refuge
[EP, 2008 – Silent Music Records]:
A remasterezed re-recording from Refuge with bonus track and new vocalist.
Fall Like Rain
[Full-length, 2008 – Retroactive]:
2.Visions from hell 04:34
4.Get ready for the war 04:39
6.Regreat be healed 04:27
10.Renascitur ex cineribus 01:27
Labels: Retroactive Records (USA) / Silent Music Records (Brazil). Pedro Neto – Vocals, Rinaldo Macedo – Guitar, Leonardo Araujo – Bass, Rogério Paulo – Drums.
Rafael Teles - Vocals on 4 and 5, Túlio Caetano - Rhythm Guitar on 2, 6 and 8.
14.Steps in the dark 05:54